A Promising Corridor: India's Gateway to Eurasia and Beyond
4 min read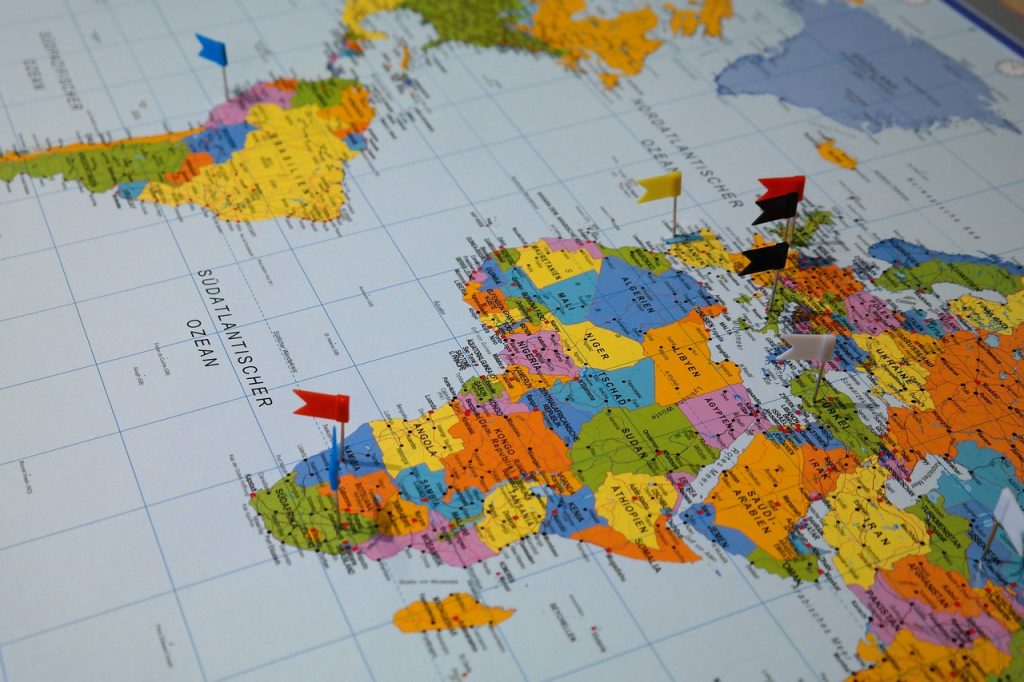 In a significant development at the recent G-20 Summit held in Delhi, a historic agreement known as the "India-Middle East-Europe Corridor (IMEC)" was inked. This agreement has far-reaching implications for India, offering an alternative transport route that not only connects India to the thriving markets of the Middle East and Europe but also extends its reach to North Africa and North America.
The signing ceremony witnessed strong support and enthusiasm from the leaders of the eight participating countries, which bodes well for India and the broader Eurasian region. The IMEC is poised to make a substantial impact by reducing transportation time and costs for Indian goods to Europe by 40% and 30%, respectively, and vice versa. Member-states are optimistic that this corridor will enhance logistical efficiency, lower business costs, promote economic unity, create job opportunities, and contribute to the reduction of greenhouse gas emissions. This transformative integration is set to span across Asia, Europe, and the Middle East.
The IMEC consists of two main routes: the East Corridor connecting India to the Middle East and the Northern Corridor connecting the Middle East to Europe. This extensive network includes a railway corridor, a hydrogen pipeline, and high-density optical fiber cables.
Upon completion, it will establish a dependable and cost-effective ship-to-rail transit system for the movement of goods and services across borders. This complements existing maritime and rail-road transport routes, including the Suez Canal, North South Transport Corridor, and China's Silk Routes, enabling seamless transit between India, the UAE, Saudi Arabia, Jordan, Israel, and Europe. Indian Railways, with its proven expertise in building railway networks in desert regions, is likely to secure a significant share of contracts for this proposed corridor.
Geostrategic Significance The estimated cost of this ambitious corridor project is $20 billion, which will cover the construction of a dedicated rail network, a state-of-the-art optical fiber network, and a hydrogen pipeline. Initially, the existing UAE-Saudi-Amman rail network will be linked with an additional 300 km of rail connecting Amman with the port of Haifa, Israel, to kickstart operations. The UAE is committed to financing the remaining 300 km, prioritizing this project due to the expected business dividends. This network will facilitate the movement of goods under a digital and single trade document, standardized transport rules, and operationally prove to be more cost-effective than the Suez Canal route.
Additionally, the IMEC envisions the development of three industrial corridors, focusing on food, green energy, and the knowledge economy. Participating countries have pledged to diligently formulate an action plan within the next 60 days, covering funding sources, network routes, design, and work allocation.
Dedicated cable networks will establish a solar energy grid, information and digital connectivity, offering opportunities for the IT sector and the knowledge economy in the Middle East and Europe. This underscores the collaboration between India and Israel in the knowledge and innovation sector, creating a knowledge corridor for Industry 4.0. The IMEC also proposes a dedicated hydrogen pipeline, tapping into renewable energy sources like solar and wind to enhance regional energy security.
Geostrategic Implications This project enjoys robust support from all member states, with the United States and the European Union keen to access India's expanding consumer market and counterbalance China's growing influence in the region. The U.S. has multifaceted objectives, including strengthening ties with India, Saudi Arabia, the UAE, Israel, and other Gulf nations, aligning with the 'Abraham Accords,' and the broader initiative known as I2U2 (India, Israel, US, and UAE).
For India, the IMEC project holds the promise of economic benefits through its substantial diaspora in the Middle East, contributing to energy security and serving as a market for Indian goods. It also positions India strategically, extending its influence over the Indian Ocean and expanding its reach into the Mediterranean and Atlantic regions.
India's Expectations While the funding sources for this ambitious corridor remain uncertain, potential financing may come from the 'Build-Back-Better World (B3W)' initiative led by the United States and member-states' infrastructure investments. The B3W initiative aims to attract private sector investments, distinguishing itself from China's Belt and Road Initiative (BRI), which combines loans, grants, and various financial tools.
However, the extended planning phase of infrastructure projects, coupled with high expectations from private investors, can lead to cost inflation and financial feasibility concerns. Securing consistent funding for B3W projects presents challenges, as recipient nations may face uncertainties in obtaining commitments from international donors or private investors. Delays in fund allocation can result in project delays, cost overruns, and reduced viability.
Furthermore, sustaining revenue sources through tolls and user fees for repaying loans or attracting private investments poses its own set of challenges.
In light of these factors, India should advocate for a mix of public and private financing, recognizing that some projects, due to their long development periods, may not be financially viable without public subsidies or grants.
Additionally, India should consider a proposal to lay a dedicated gas pipeline from the Middle East to India to meet its household consumption needs, as natural gas is more affordable for common Indians compared to the available infrastructure and the switch-over cost to hydrogen.
In conclusion, India must remain committed and engaged with other transport and energy corridors such as NSTC, Suez Canal, and the Arctic Route via Vladivostok while maintaining a neutral but vigilant stance in evolving geopolitics to safeguard its national interests.