Wu-Tang Clan debut in Portugal in July at SBSR festival
3 min read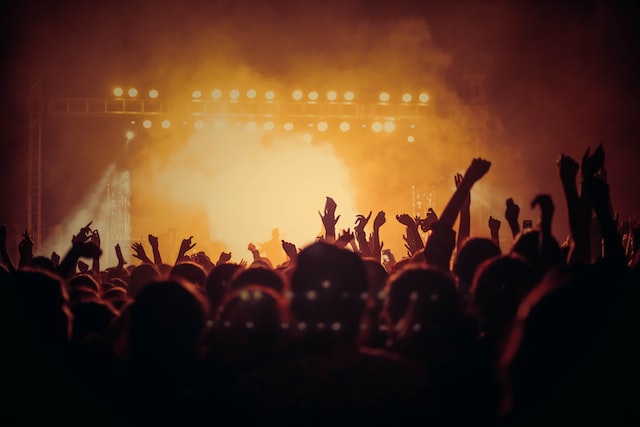 The North American hip-hop collective Wu-Tang Clan will debut live in Portugal in July, with a concert at the Super Bock Super Rock (SBSR) festival, which will take place in Meco, in Sesimbra, it was announced today.
According to the promoter Música no Coração, in a statement released today, the Wu-Tang Clan act on July 14, on the main stage of the festival. Also confirmed for that day were the performances of The 1975, Charlotte de Witte, Nile Rodgers & Chic (on the main stage) and Sampa The Great (on stage 2).
Today's announcement confirmed suspicions that the band could perform in Portugal in July this year, which arose after stickers appeared on the streets of at least Lisbon with the band's symbol (a yellow W) and the month July 2023. In addition, on Monday, on the SBSR page on social networks appeared the silhouette of what would be the new confirmation of the poster of the 27th edition of the festival, which runs between 13 and 15 July.
Wu-Tang Clan was formed in 1992 in Staten Island, a suburb of New York, and its genesis includes producer RZA and rappers GZA, Method Man, Raekwon, Ghostface Killah, Inspectah Deck, U-God, Masta Killa and Ol 'Dirty Bastard.
In 1993, they released their debut album, "Enter the Wu-Tang (36 Chambers)," which includes "C.R.E.A.M." (an acronym for "Cash Rules Everything Around Me") and "Protect Ya Neck", songs that entered the list of the genre's best ever.
In the following years, some of its members, such as Method Man and Ol'Dirty Bastard, who died in 2004, released solo albums, but in 1997 they all came together again in "Wu-Tang Forever".
The collective's discography also includes "The W" (2000), "Iron Flag" (2001), "8 Diagrams" (2007), "A Better Tomorrow" (2014) and "Once Upon a Time in Shaolin" (2015), of which a single copy was printed, selling for two million dollars (about 1.8 million euros).
The Wu-Tang Clan concert at SBSR is confirmed on the day that the third season of "Wu-Tang: An American Saga" premieres in Portugal on the Disney+ streaming platform.
The fiction series, created by RZA and Alex Tse, is inspired by the books "The Wu-Tang Manual" and "The Tao of Wu", both by RZA, the collective's career and the life story of its members.
In the 27th edition, SBSR returns to Herdade do Cabeço da Flauta, near Meco beach, municipality of Sesimbra, where it should have returned last year, after two years of forced pause by the covid-19 pandemic, but two days before the start, the promoter moved the festival to Lisbon because of the declaration of a state of contingency in the country, in the summer, due to the high risk of fire.
The return to Meco implies the improvement of the areas of stages, camping and parking and "more vigilant eyes", revealed the organization in December.
For the 27th edition, besides Wu-Tang Clan, The 1975, Charlotte de Witte, Nile Rodgers & Chic and Sampa The Great (July 14th), the following acts are also confirmed: Franz Ferdinand, James Murphy, in a DJ 'set', Father John Misty, Black Country, New Road (July 13th), Steve Lacy, Ezra Collective, L'Impératrice and Tomás Wallenstein (July 15th)