China: two months after the end of "zero Covid", children are finally back in school in Beijing
2 min read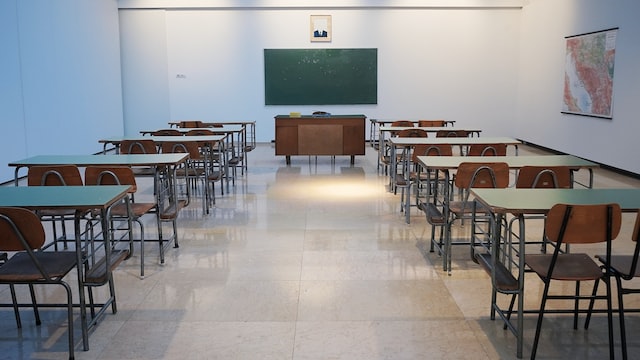 It is a day of events this Monday, February 13, for nearly three million students: the time of the beginning of the school year has sounded in the schools, colleges and high schools of the Chinese capital. Here is a report.
The event had to be celebrated. This Monday morning in front of this school in the Chaoyang district of Beijing, the students are welcomed with great pomp. The headmistress and teachers came out into the street to greet the children, one by one. The police have been deployed on the pavement and Chinese television has also made the trip: it is the start of the school year for nearly three million pupils.
This moment was eagerly awaited after the Chinese New Year holidays and, above all, after three years of the "zero Covid" policy, during which schools remained closed for very long months. Since 2020, there have indeed been many periods of closures and interruptions when there were cases of Covid-19. The last time the children were in the classroom was in October 2022.
Zhiying, 12, is not hiding her relief that online classes are finally over: "I am happy to be back in school to see my classmates. Until now, it was only on screen, I couldn't meet the teachers or other students face to face, which is not very interesting," she says.
"She will be able to work more efficiently than at home
For the past three years, it has often been the grandparents who have looked after the children at home, and they too have been looking forward to the new school year. "I wanted my granddaughter to go back to school. I think she will be able to work more efficiently than at home. She will be able to concentrate better on her studies and it will be less monotonous," explains this grandmother.
The joy is visible in the children and parents. When an 11-year-old boy says he is "happy" and "wants to have fun with my friends", his mother says: "I am very happy, because now it will be a better working atmosphere and he will be able to have fun with his friends too. Online lessons, all the time in front of a screen, was not good for the eyes. After class, I had to ban all screens.
However, not all the health measures have disappeared yet. All the pupils arrived this morning with the mask and for the time being in this school they have to keep it on in the classrooms.